First post of the year!!!
And it's February... *hangs head in shame* Awful I know but I am here, im back and im randy as fuck! :D
I must say work is not a busy as it used to be. Unfortunately I think the porn industry is dying a slow, painful death whilst dragging its leg along the floor. There are not as many people shooting in the UK as when I begun...all those years ago lol.
It makes me sad really because, for those of you that don't know, little me had to take up another job to cover the bills because porn just doesn't cut it right now. Since cutting down my levels to girl on sexy girl, the recession and cancellations, porn has got a little stale and quiet.
I miss the full time porn life because it was soo exciting being able to travel all over the place, doing something different every single day! You didn't even always know what, OR WHO! you were going to be doing next!
Im still enjoying the porn that ive been doing (and the people) but Ive just been doing a little of the normal, 9-5pm job alongside it all. I bet your all wondering if I work in your office now!
But to keep you feeling as randy as me, here are a few snaps from the latest from Miss Spark!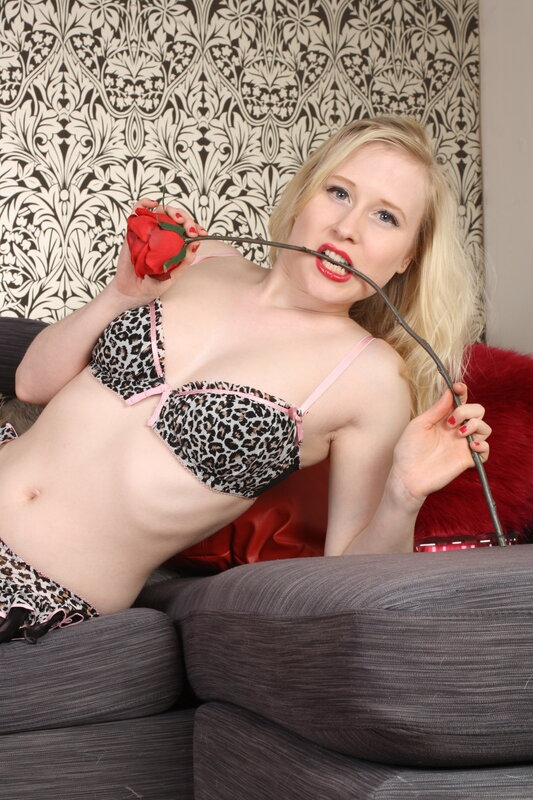 A cheeky snap from my valetines set in Fiesta Mag! And a snap from our shoot for Dave Beecham - In a mag near you soon!
Did I also tell you myself and my friend Miss Skye have taken up pole dancing classes!? Hell Yes we have! So once ive learnt the pole and am slipping my way around it without bruising my thighs (it hurts you know! What us women go through!) ill be sure to post up a
youtube video
for your enjoyment :)
If porn picks up again im certain ill jump straight back onto the full time wagon and be on my why to pussy and dildo's galore but for now im a part time porn star.
Oh how hard life is... :D
Oh and did I mention it's my birthday on Tuesday 26th Feb! I cannot wait!
Amazon Wish List