So it comes...my top 5 computer games!
I have decided that for those who have not played some of them, you have to check out the links and pics below with further details!
5. Theme Hospital
Simple. Addictive. Enough said.
4. Tomb Raider 2
Sorry but, how can you NOT want to play a game with the lead character having titties as big as these!?
3. Spyro The Dragon
This character is just adorable!!?
Plus it was super fun being able to spit fire at the bad guys butts, I spend many hours doing this.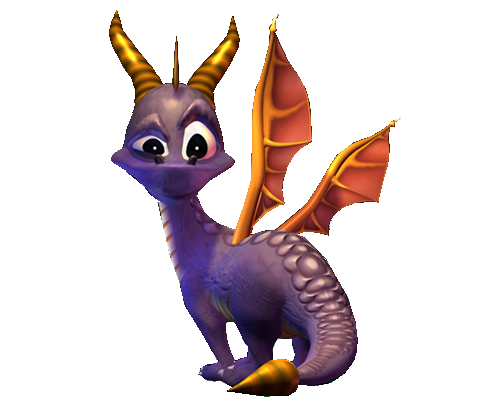 2. Metal Gear Solid
The first Metal Gear was classic. Meryl was awesome, it was fun hiding from soldiers in the snow and creeping up on people. It was also fun to attack them. Then they bring out Metal Gear Solid 2, whole other game!
I loved the fact you could go out and kill everyone if you wanted to, or you could be stealthy and hide under, ummm, fruit boxes?
Plus I just LOVE the attention to detail. Half naked girls pinned to the lockers, solders scared of being shot in the foot, ketchup bottles waiting to be shot at and pots and pans that make different noises when you shoot at them? It's no wonder I spent so many hours playing this game. If you haven't played it, check out ANY metal gear game, now.
1. Monkey Island
Now I have the old, orignal version of this game, all 3 of them but there is in fact brand, sparkly new, re-mastered versions of all the Monkey Island games available on Steam!
So for those of you who are already registered to Steam, go and check out this game, I implore you!
From fighting pirates with insults to figuring out difficult questions and puzzles, this game has everything weird and wonderful you could think of, and probably a little more.
Who doesn't want to be a pirate!?